March 29, 2011
MayDay 2011: Con Job, Part II
It looks like "someone" is out to hire trolls again for the Canada 2011 election: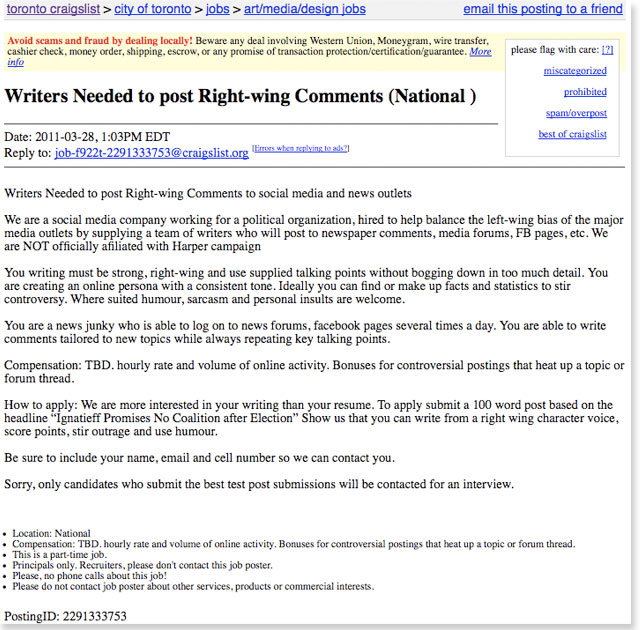 NOTE: I got this from Torontoist, but hopefully, we're able to spread this story EVERYWHERE!
PEOPLE:  This is evidence that the media and our 'other' parties are being very naive (or stupid) about the 'know no bounds' campaign style of the Conservative Party of Canada.  The CPC is in a state of desperation and they will stop at nothing to win this election.
Let's be sure to pressure the mainstream media to cover this story as soon as possible so that ALL Canadians can see what they're up against (and who they shouldn't vote for).
And for those who think we're in an honest race, you need to take a serious second look.